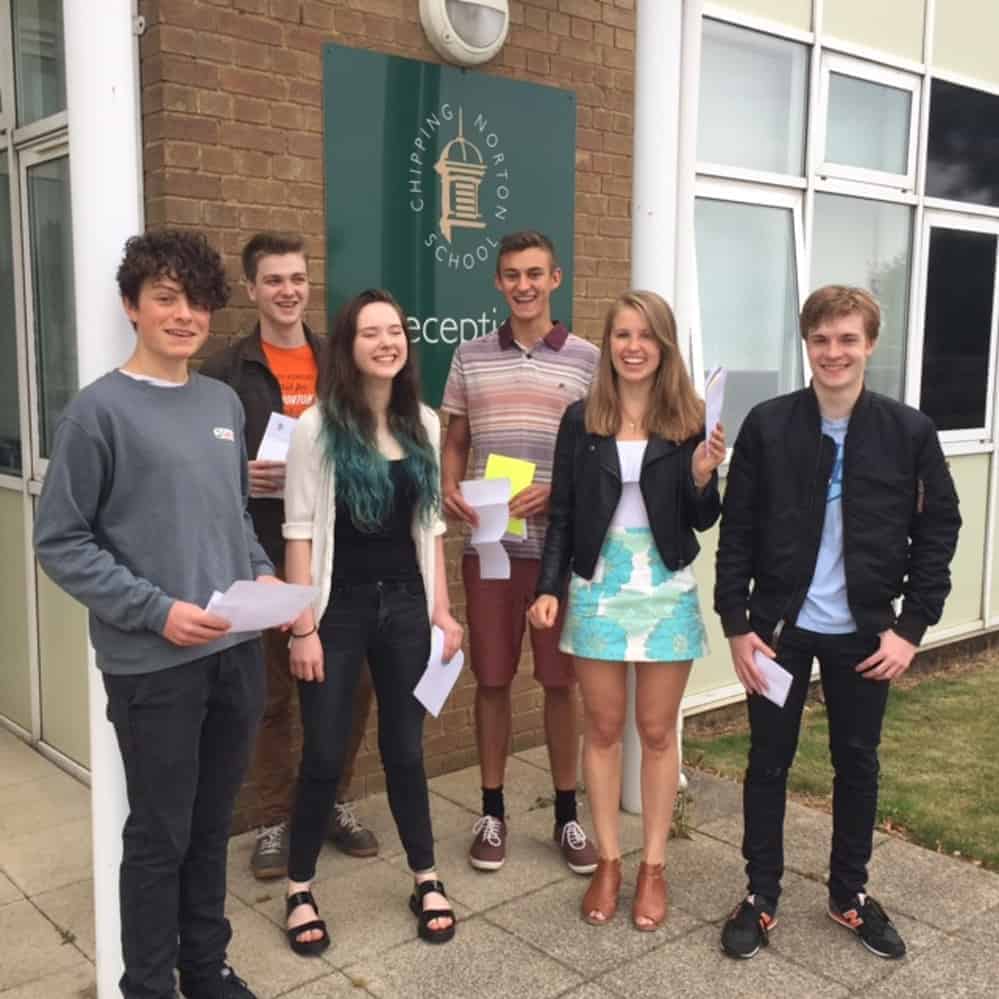 Chipping Norton School is a "Good" school.
 Personal development is outstanding.
 The sixth form is outstanding.
"Teachers are firmly focussed on helping pupils achieve their best."
The report rightly recognises many of the exceptional aspects of our school. These are all quotes from the report:
"The school's work to promote students' personal development and welfare is outstanding."
"A rich seam of tolerance and respect runs through the school."
"Pupils are stretched because the curriculum often inspires their deep thinking."
"The school is rightly recognised as a place where it is safe to be who you want to be.  Uniqueness is nurtured."
"There are many opportunities for pupils to stretch their talents…..thriving sports teams, dramatic productions and music groups all add to the aspirational fabric of the school."
In the report, the Sixth Form was judged as 'Outstanding'.
"Outcomes are impressive. Students in the sixth form achieve highly." 
"Students' attendance is excellent. Students behave impeccably." 
"All students are encouraged and supported to achieve their aspirations."

To read the full report please click below…